Store Management for Maximum Success YourTime Study Course (Digital)
Store Management for Maximum Success is a 5-DVD information packed professional development opportunity for retail field personnel who have supervisory responsibilities.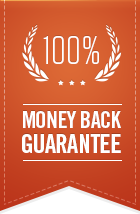 Contact Information
Fields marked with * are mandatory
100%
Money Back
Guarantee

If you're not completely satisfied, get your money back.

DMS
Protects Your
Privacy

We will not share or trade online information that you provide us.

Your
Information
is Secure

All personal information is encrypted and secure.