22 Ways of Highly Successful Retail Managers (Print)
This is the book that you will use when you have moved from being not only a highly skilled and successful retail manager yourself but to a mentor of someone else who wants to become as good as you.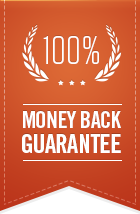 Contact Information
Fields marked with * are mandatory
100%
Money Back
Guarantee

If you're not completely satisfied, get your money back.

DMS
Protects Your
Privacy

We will not share or trade online information that you provide us.

Your
Information
is Secure

All personal information is encrypted and secure.